Life can be described as one gigantic maze, made up of decisions, experiences, highs and lows, tragedies, miracles, disappointments, enjoyment, fun, sadness, happiness and the list goes on. Life takes us in directions we never imagine possible, for good and bad—I can definitely attest to this. One of the neat things about life is you just never know what the next day, week, month or year will bring. All you can really do is obtain the necessary life skills that will enable you to manage the unexpected and sharp turns as best you can. Of course some people are able to learn more skills that will help them than others, but every single human being on the face of planet earth, to some degree, learn life skills. Some are better able to cope with what gets thrown at them in their lives than others, and I believe that many factors influence this. One factor that I am going to focus on is "your roots".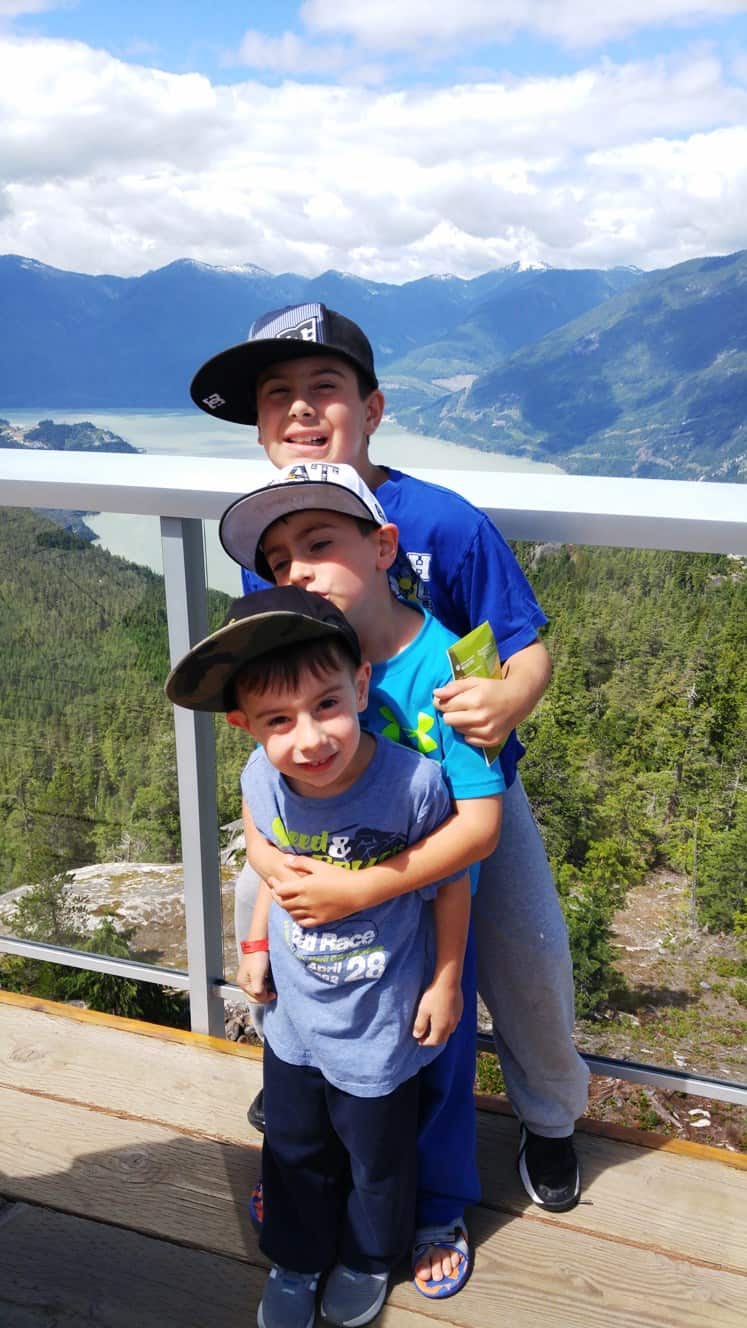 I recently spent 10 days in Vancouver, the city where I was born and grew up. I also brought my 3 sons with me, ages 10, 7 and 5, and my amazing girlfriend Tara. It was the first time I brought my boys to Vancouver at one time, and needless to say, it was a special trip for me. More importantly though, I wanted my boys to see a glimpse of what my life was like growing up in Vancouver. I wanted them to experience a little bit of "my roots". We spent time in Whistler, went to Rogers Arena and the P.N.E. Coliseum, where the Vancouver Canucks currently and used to play, saw B.C. Place where the B.C. Lions and Vancouver Whitecaps play, visited Science World, rode the Peak to Sky Gondola in Squamish, ate fish and chips at historic Pajo's in Steveston, drove by the site of my high school, Steveston Secondary which was recently demolished in favour new townhouses, saw my elementary and junior high schools, saw downtown Vancouver and Stanley Park, spent time with my parents, brother and other relatives and friends, and saw the house where I grew up. It was a jam packed vacation, and not only did my boys have a great time, I hoped they were able to experience just a little bit of what their dad's life was like when I was their age.
Like most people, my life was shaped by my roots; my upbringing, education, parents, friends, family, teachers and the city I lived. Vancouver to me will always be home, even though I have lived in Toronto for the past 13+ years. The path I chose in my personal life and career were a direct testament to my roots. Because of my roots, I played many sports, went to University and studied business, volunteered in many student-run groups such as Hillel, AEPi, community sports camps, Canadian Hard of Hearing Association, and so forth. How I raise my boys is a direct result of my roots. How I conduct myself at work is a directly impacted by my roots. How I choose to give back to the North American HR and Recruitment Communities are related to my roots. My roots laid the foundation for everything I am and have become.
I think about my upbringing often; the good, the bad and even the ugly. However, the 10 days in Vancouver with my boys in a place where I was raised gave more life and meaning to my roots. I saw a little bit of me in each of them, for different reasons. It was a unique experience, one that I will cherish for the rest of my life. I learned that your roots are your foundation, the DNA by which you live your life by. It's not intuitive to see the direct correlation between your roots and how you make decisions, but there is one. You are wired a certain way by virtue of your roots. Even though you continuously learn every single day through your life experiences, your roots enable you to leverage new experiences.
I dropped my boys off at their mom's house after we landed back in Toronto. We were all tired, and they were excited to see her. They each gave me big hugs and kisses and commented several times how much they enjoyed going on the airplane and spending time in Vancouver with Tara and I. It was an emotional moment for them, and for me. For me, it was the culmination of the 10-day trip coming to an end, with the many fun experiences we had together. Perhaps, for them, they were thinking the same thing too, in their own unique ways. Or maybe not!
This trip taught me something about life, and the simple fact that your roots are not only extremely important, but you can't lose sight of them. This is even more important when you are getting caught up in the million and one things we all do every single day. Knowing your roots is not overly complicated, but ensuring that you remember them, and keeping them with you as you live your life is. I am thankful for this trip to Vancouver, and hope my boys are too.