The first-ever Canadian Employer Branding Summit took place last week at the historic Hockey Hall of Fame in downtown Toronto. Needless to say I enjoyed every second of the Summit as it was jam packed full of amazing content, speakers, conversation, ideas an ah ha moments. My hat goes off to Stacy Parker and Leandra Harris of the Blu Ivy Group and Brett Minchington of Employer Brand International for their leadership of the Summit.
One of the main reasons why I enjoyed the Summit so much is because of the organizations that were represented in each session. Major global brands with a huge presence in Canada — RBC, LinkedIn, Coca Cola, McCain Foods, FRHI Hotels & Resorts (formerly Fairmont Hotels), Starbucks, Great Place to Work Institute Canada and one of my favourite global brands of all-time, the Adidas Group.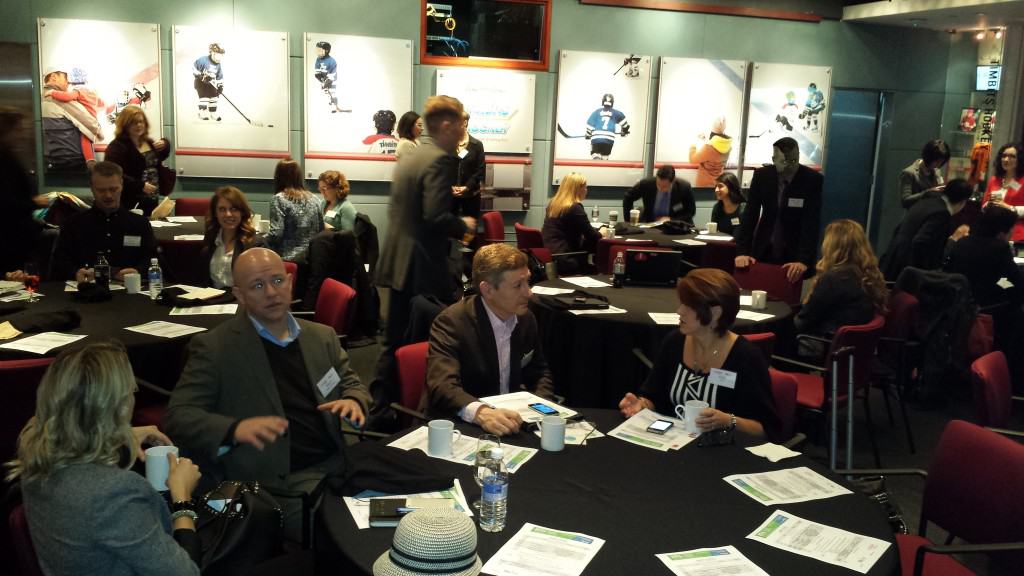 The biggest ah ha moment for me was something that I knew already but did not realize its degree of complexity and difficulty.  That is, "localizing a global employer brand". Obviously every global company has a global employer brand strategy (one would hope) yet the brand needs to be tweaked to best associate with local geographic region in which the brand does business. For example, in the case of Adidas, they are focusing their efforts this year on localizing their global employer brand strategy. What their global brand means to Canada will likely be quite different to Australia, or the U.K. Further, by focusing on localization I think it would significantly drive brands to actually take action, instead of just talking about it. From my experience in working with dozens of brands people are so good at strategizing and talking about ideas but struggle with putting into action and delivering. Perhaps this idea of "localizing" a global employer brand strategy will help regional brands deliver.

As a sports enthusiast I associated most with Adidas' Steve Fogarty's session where he talked about the employer brand journey the Adidas Group has experienced over the last 5-7 years. Not only was the presentation engaging and interesting but he talked about the 5 EVP pillars at Adidas and how everything they do within the organization aligns with these pillars. One interesting pillar was "Supporting a Sports Lifestyle". They purposely recruit new talent who either play or love sport in some capacity, and encourage employees to stay active in whatever physical activity they enjoy. This resonates with me.
Just have a look at the Employer Brand video that Steve showed in his presentation and you'll see why Adidas is one of the top global employer brands. The video clearly showcases their EVP pillars and taps into your emotional core of what it's like to work at Adidas.
For more on Adidas Careers/Talent be sure to check them out on LinkedIn, Facebook, Twitter, Careers Site, Retail Careers Site and Employer of Choice Approach. You'll notice that each property shares the same look and feel yet are unique given their target audience.
Being a part of this Summit further entrenched my belief that employer branding needs to be fully integrated into organizational business strategy. Those organizations that do this successfully will realize huge competitive advantage over their competitors who do not. Simple as this!