Last year was my first time attending HR Tech in Las Vegas. In short it was an incredible experience, something I had never had at a conference in my lifetime. I felt like a little kid in a candy store among the hundreds upon hundreds of industry-leading HR and Recruitment technology companies. Each one claiming to be the greatest thing ever, promising to help HR practitioners to more effectively solve their key business challenges. It wasn't the biggest conference I had ever attended (SHRM12 and SHRM13 were) but it was hands-down my favourite.
Not only were the session fantastic but the tradeshow floor was constantly buzzing with conversations, demos, swag, media and more swag. After conference hours everyone turned their attention to the many social events that took place, which were unbelievable sources of conversation, networking and fun. Of course it helped with the somewhat free-flowing and endless supply of "beverages".
What I am trying to say is that the HR Tech Conference is a whirlwind experience that can easily overwhelm most people. There is so much going on with so many people running around all over the place doing this and that, it can be easy to miss out on so many things. Before you know it, after you've landed in Vegas the conference is over. What did you accomplish? Did you maximize your experience? What could you have done differently? Well… there is no silver bullet but this is what I learned.
Be As Organized as You Possibly Can Be BEFORE You Arrive
I can't stress this enough. Download the conference mobile app and pick out the sessions you want to attend and get them into your calendar. Look at the tradeshow vendors and put into your calendars who you plan to visit and when. Download Blogging4Jobs HR Tech VIP Party Guide and register for every single party. YES, every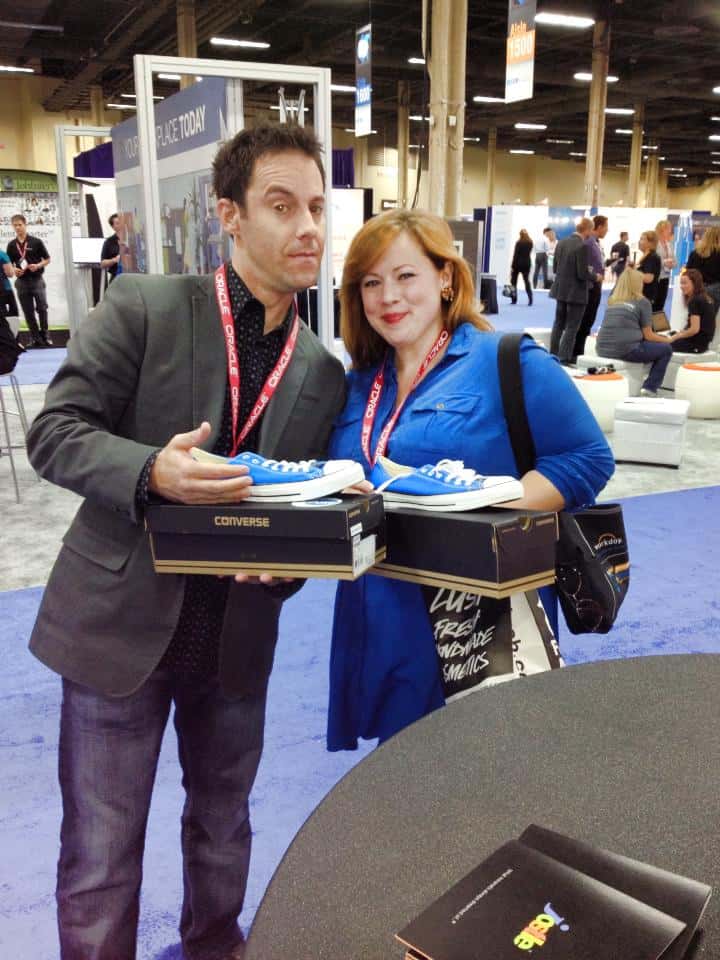 single one. Why? They're all taking place on the property of Mandalay Bay and while they may overlap each other you should try to spread yourself around to each event. Each event offers different networking opportunities that you need to take advantage of. Events are free to attend and each one has many top industry influencers and thought-leaders attending. Don't miss out.
Get Your Swag On
If you're like me, you'll love swag. However, there is only so much swag a tradeshow exhibitor carries with them so if you wait until the end of the conference to go swag collecting you'll be disappointed. Start early in the conference and watch out for contests for iPhone 6's (hopefully not the bendy ones), iPads and other digital gadgets, t-shirts, pens and a whole host of other creative swag items. My favourite swag item from last year was a pair of blue Converse shoes courtesy of WePow. Here's a little hint… avoid swag that makes noises. While they may be interesting and fun they could be a pain in the rear end when you get to the airport.
Plan Out Your Beverages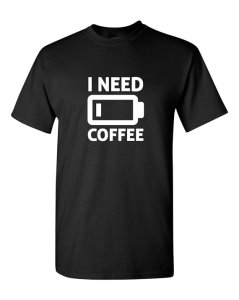 I am not talking about alcoholic beverages, I'm talking about water and caffeine. I stood in line at Starbucks in Mandalay Bay for almost 1 hour the first morning of the conference last year to get my morning coffee. I don't recommend doing that—what a waste of time standing in a line at a conference to get a little cup of coffee. There are many other ways to get your coffee without wasting time—go seek them out in advance. Second, you'll be walking a million miles while you're there so be sure you bring water with you. I found myself extremely thirsty and running around with my head cut off trying to find water. Again, a waste of time that can be avoided.
Take a Few Pauses
The conference is jam packed from start to finish and it was so easy to get wrapped up in everything. Take some time each day to pause and reflect—think about what you learned, accomplished and where some new opportunities were uncovered. For me, I use Evernote religiously and used it to jot down my thoughts during these short moments. It worked for me as I was able to capture thoughts and ideas when they were ripe and fresh in my mind. I was able to action many of them after I returned home to reality. I was glad I did that.
Talk to People You DON'T Know
Conferences are great to reconnect with close peers, network contacts and friends but they're even better for meeting new people. Focus on the latter. There's nothing better than broadening your network and generating new ideas through new connections. It can be easy to stay close to those people you know and feel comfortable with but you can do this anytime, outside of the conference. Maximize your time, network like a pro.
There you have it… my simple tips to maximize your HR Tech conference experience. Nothing earth-shattering but they worked for me, and they prevented me from having the entire conference pass me by in a blink of an eye.