Last month I had the privileged opportunity to take part in the annual Toronto Startup Open House where I raced around the downtown core to visit with as many tech startups as I could. This was no easy feat as more than 150 companies participated. I'm kind of curious to hear if anyone was able to visit more than 10 companies during the 5-hour event because I wasn't able to. At that time I'm sure many of you saw my Instagram and Twitter feeds hopping a little bit with the #SOH2016 and #SOHTO2016 hashtags.
A neat feature that the event offered was a "Path Builder" where participants could create their own tour based on specific variables such as industries, neighbourhood, hiring and wheelchair accessibility. I created my path and I believe I had approximately 20 companies on my list. At the end of it I was only able to see 9. That was okay because I had some fantastic conversations and saw some incredible offices.
So below are the top 5 companies that I visited and mingled with. Each were awesome in their own unique ways.
Ritual
Website: http://ritual.co/
Instagram: /ritual_co
Twitter: /ritual_co
I love their app to save time by avoiding the line-ups in restaurants and coffee shops. They currently serve the Toronto, Chicago and New York markets but I'm sure they'll be expanding soon. Ritual is always hiring, and I had some great conversations with several members of their team yesterday.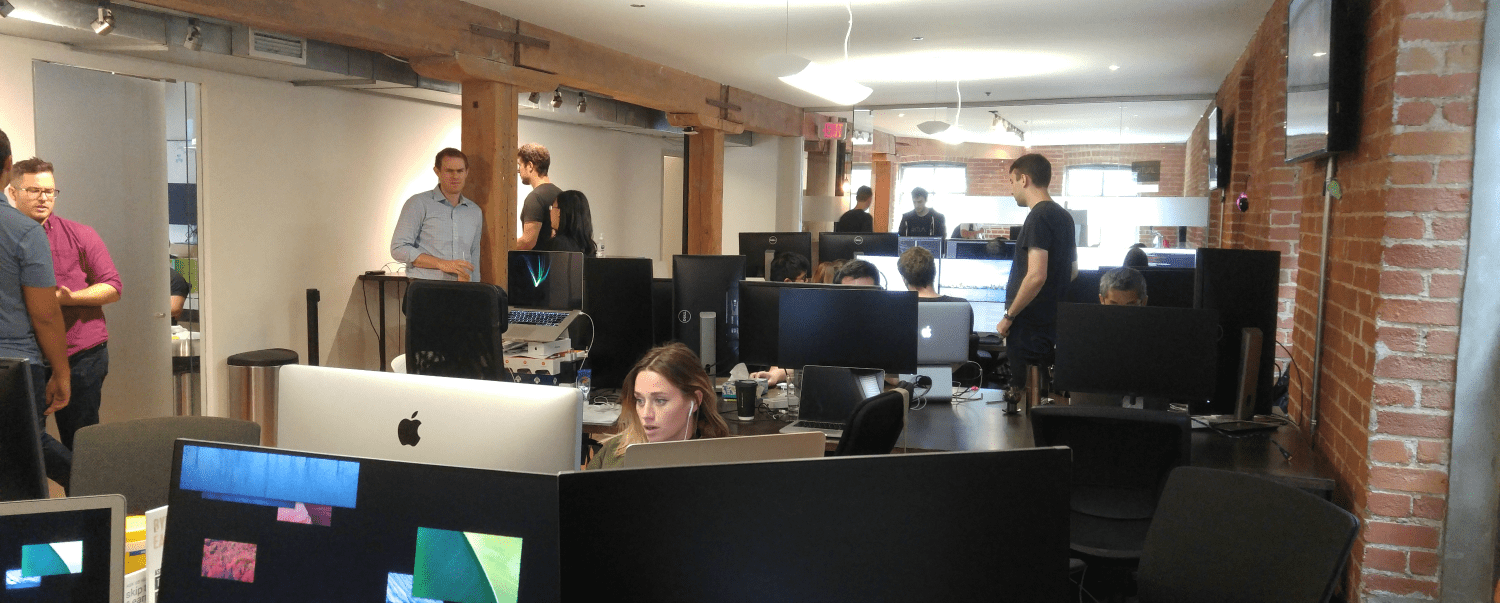 Unata
Website: https://unata.com/
Instagram: search #unata
Twitter: /unata
This is an interesting company. Not only was I warmly greeted with a massive sized game of Jenga, and of course popcorn (my weakness), they're currently going through immense growth. They just took over a new floor in their swanky downtown Toronto building, and of course are hiring. I'm usually more interested in B2C platforms but I was intrigued by what UNATA is — a cloud-based platform for retailers that creates a 1-to-1 shopper experience across different mediums such as web, mobile, etc… I have seen this kind of thing already as I have been looking at buying new furniture.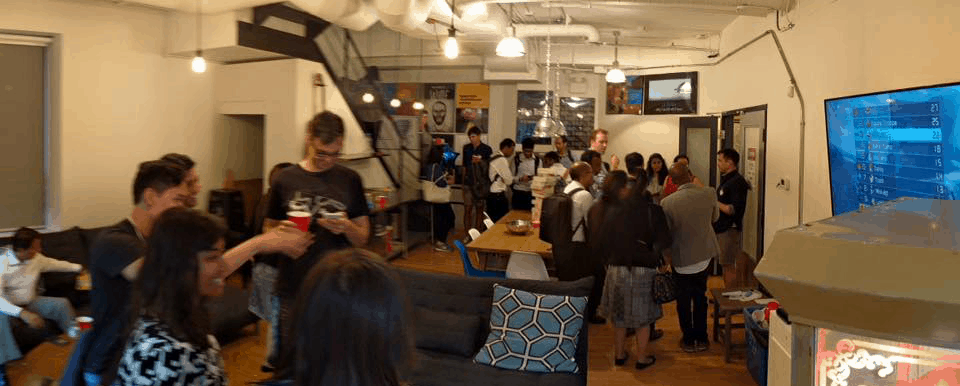 Hubba
Website: https://www.hubba.com/
Instagram: /hubbahq
Twitter: /hubba
I've been following Hubba for awhile now going back to when they operated in MaRS. They're also growing rapidly (open jobs here) and recently moved into a brand spanking new space on Spadina. One cool feature of the Hubba office is that it's on the ground floor with the large windows overlooking the sidewalks on Spadina. It brings you closer to the action, which is a little bit different than when you're up on the 6th floor somewhere. From a business standpoint Hubba is another one of the handful of fledgling SaaS platforms targeted at retailers. Have a look at their website and see what it's all about. I know I'll be staying close to their growth as we roll into 2017.

Flashstock
Website: http://www.flashstock.com/
Instagram: /flashstock
Twitter: /flashstock
I really like the Flashstock concept. Not only do I love platforms like Instagram and other image and video creation and editing platforms, I like how they are attempting to take the pain of constant content creation away from marketers. They too are growing like crazy (open jobs here — by the way, they're looking to hire an HR Generalist so all of you tech lovers in HR… CHECK IT OUT!). An interesting tid bit about this company is that it was founded by Michael Scissons, a serial entrepreneur who's been a part of many successful tech companies in Canada. They have a brand new office as well on Adelaide Street, and this is another company to watch closely.

Rubikloud
Website: http://rubikloud.com/
Instagram: /rubikloud
Twitter: /rubikloud
I first met Rubikloud through their presence on Instagram where they share awesome photos of their employees and head office in downtown Toronto. They're so engaging and fun on Instagram, which for me, is a cool thing because I love Instagram so much. On the business side Rubikloud is part of a rapidly growing segment that targets the retail industry to maximize every single facet of a retailers business through the use of big data. Retail has changed so much during the past decade with the proliferation of technology, social media and the shifting balance between buyer and seller. Like the other tech companies that are mentioned in this post Rubikloud is hiring, primarily in tech roles. I spent quite a bit of time with them at the Starup Open House and even shared a beer with one of a group of their employees including one of their strategic advisors.

image source: Glassdoor
A couple of things stood out for me as I made my way to each startup. First, the Toronto SMB tech community is literally on fire. There is so much growth right now — companies are growing in size and more people are coming up with new ideas and starting their own startup. Second, and more applicable to my world, is that each and every startup that I met with talked profusely about people. With all of this rapid growth and opportunity they are constantly thinking about the challenges that go with attracting, engaging and retaining top talent. I'm encouraged by this because to me, this is not a problem, it's an opportunity. It's an opportunity that I have dedicated my life's work to. Those companies… these 5 companies that I profiled are at the forefront of people-centric organizations. They also recognize that they are at the a size where they can no longer manage their businesses the way they did when they were small. Smart business. It's no easy feat but if any tech company is looking for role models who are on the right path from a talent perspective I would suggest checking these guys out. Be warned though, there is no silver bullet to the right answers. Each of these 5 companies are doing their own thing based on the DNA of their workforce. What Unata does will be different than Flashstock, Rubikloud, Hubba and Ritual.