I have been an avid networker and relationship builder for as long as I can remember. It's one of my strengths and has played a huge role in shaping and influencing my career progression. During the past couple of years since I started getting involved in the HR Blogging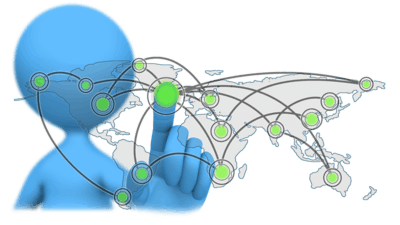 Community in North America I have seen my network expand in ways I never imagined. It has expanded exponentially across the globe in places like India, Singapore, United Kingdom and Australia. Not only has my network grown in size but also in the types of people—their expertise, industries they work in and interests. As I enter what I would consider a pivotal point in my career I have been thinking more and more about reciprocity—reciprocity in networking and relationship building.
Our lives are becoming busier and more complex. We have families, bigger responsibilities in our careers, are integrated into the online world and are giving back to various social initiatives. As such, the value of time is increasing. The value of relationship building and networking will always be high especially if you specialize in everything related to people.  It's a fine balancing act—balancing your time with relationships. It's not easy but I think the idea of reciprocity can in effect be that mid-point along the balancing spectrum. 
To me, reciprocity means an equal and complimentary give and take. Mutual interests are shared and value is mutually generated between both parties. Egos are checked at the door and we not only try to extract whatever it is you are looking for in another person, you are also giving back to support their interests.
My own personal dilemma is that I find myself adding a lot of value to others without receiving value in return. Believe me I am not keeping score here but it becomes blatantly obvious when the balance of value is heavily skewed to one side. The interesting thing is that I truly believe that many people are completely unaware that they are only taking. Maybe I am a little bit naïve in my last comment but I do know this, and that is many conflicts are a result of lack of knowledge and self-awareness. I try to give the benefit of the doubt.
Here is what I have learned. Now that I have a much better appreciation and understanding for the value of my own time I am constantly evaluating my networking activities to determine if reciprocal balance continues to be present. If not, I try to determine if it makes sense for me to continue expending valuable energy for the benefit of others. Decisions are never a knee-jerk reaction, but rather a progression over time, similar to how the make-up of my close network evolves over time. This has ensured I am optimizing my time, and the time of those I am networking with.
I will never stop networking, nor will I ever stop offering value to my network. The big difference now is I possess more self-awareness, and am increasingly adding value to those that mutually reciprocate.