I had the honour of attending a fantastic event this past Wednesday evening in downtown Toronto. It was the launch of Extreme Venture Partners backed Crowdmatrix — an online investment platform that connects accredited investors with growing private companies seeking capital. Not only did Rubsun Ho,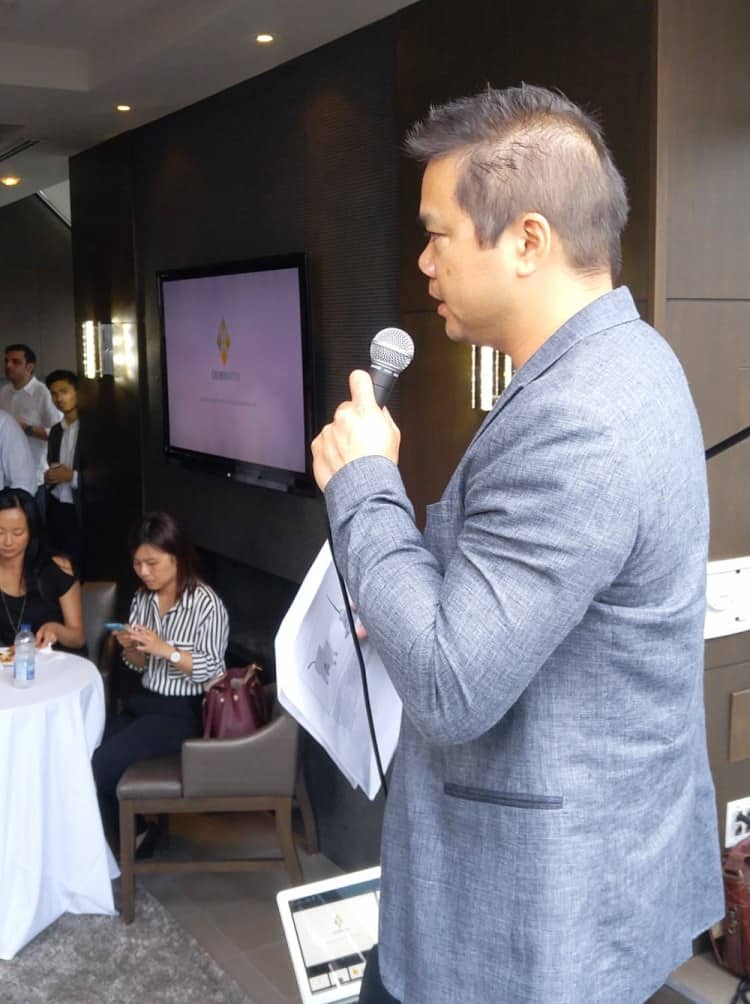 CEO of Crowdmatrix demo the platform, a couple handfuls of growing Toronto-based tech companies pitched their platforms to a packed room full of potential investors (see the list below).
I had the opportunity to speak to a couple of these companies, and needless to say, each and every one of them were building something that aim at solving real problems — sorry but Pokemon Go doesn't cut it for me. Not only are they building something of value, it appears each are moving down a successful path. Of course my angle was likely different than 99.9% of the people in the room, but I was able to get a number of people-specific questions into each conversation. Aside from the fact that I saw opportunities with each company I spoke with, I was pleasantly surprised by the high level of thought each Founder, Co-Founder and CEO possessed towards the connection between people and successfully scaling their companies.
Aside from my own self interests in finding ways to support the Canadian tech start-up ecosystem grow from a people perspective, I really liked what I saw from Crowdmatrix. They are 100% Canadian, and they are filling a need that this country and tech community will appreciate and leverage. I strongly encourage you all to check them out, spend some time navigating their website and make the effort to connect with them to learn more.
Most people in the HR/Recruitment tech world know that I love to dive into new platforms. Well, I certainly got my dose of this from several tech companies who pitched their platforms. In no particular order, below is a list of who they were.
Seeking Syndicate Investors

The future of residential property management – its software automates home maintenance and repairs, and provides homeowners with a sophisticated personal home manager that proactively takes care of their home.

Start a mobile bar tab and walk in for free. Take control of your evening by finding the hottest nightclubs in real-time and walk right in.

AudioWorks' goal is to make the musical production process as simple as applying filters on an Instagram photo. The platform teaches users to produce music by providing them with celebrity designed beats, riffs and melodies that can be combined to produce unique and original compositions which can be shared across social networks.
Seeking a Lead Investor

Unleash the revenue potential of your frontline team. Gopher guarantees more leads by allowing you to put an expert salesperson on the road for a few dollars per month. To generate the most qualified sales leads, some companies spend billions on corporate intelligence and surveillance software. And some companies actually use the amazing assets they already have on staff.  Gopher Leads helps companies do the latter.

Turn your Guest Wi-Fi into your most Powerful Marketing Asset. Turnstyle uses cutting edge technology to provide businesses an unprecedented understanding of their customer behaviour. Turnstyle enables clients to learn actionable insights about on-premise customer behaviour and send real-time messages, coupons and rewards directly to customers' phones without the use of a mobile application.

Strengthen the relationship with your customers through data driven email for e-commerce and retail. Transactional emails are used as a marketing tool to effectively provide an on-brand customer experience after the point of purchase and reward retail customers with relevant promotions.
Neptune Hub allows you to make calls, send messages, stay connected with your social networks, track fitness stats, and much more, all directly on your wrist – all on its own. it's a smartwatch, a phone, a tablet, a keyboard, a dongle and a wireless headset, all in one.
We all know that start-up's face mountainous challenges right from day one. It's the small guy that propels innovation, growth and breakthrough's. The launch of Crowdmatrix immediately made the Canadian tech start-up landscape better. The ability for this platform to connect, enable and support will be invaluable, and I am very confident that the public will see this firsthand. Congratulations to the Crowdmatrix team for taking one giant leap forward to delivering on its mission:
"To fund entrepreneurial ambition by creating technology that unites companies with capital, creating unprecedented opportunities for business growth and increasing efficiency in the private capital markets".