Giving back and helping others are things that I value. Whether it's volunteering my time as a student executive of Hillel at UBC, starting a new Jewish fraternity so that Jewish students have more opportunities to connect on campus, speaking to students at universities and colleges or sitting down with someone who is in transition and needs some support, giving back and helping others is part of my DNA. This post is not about boosting my ego, or telling the world what I have done. It's about the idea that giving back and helping others are major components of a rewarding and fulfilling career.
The core reason why I started SocialHRCamp in 2012 was to help HR and Recruitment practitioners learn how to integrate social media and technology into their work. People called me crazy for wanting to do this because it wouldn't make any money, it was a lot of work and it would result in me spending less time with my family. Well, all of these things are true. But here's the thing. I can't tell you how rewarding and satisfying it is when I see a peer learn how to use Twitter for recruiting, or get paired up with an emerging software platform that could really help their organization, or a job seeker making a strong connection with an organization who is looking to recruit someone with their skills. To be frank, giving back and helping others is energizing and I will never stop.
The interesting thing about giving back and helping others is that you can choose to do this however you want. There is no recipe for this. I chose the activities that I chose because I am genuinely interested in those things and I felt that I could help. Perhaps you may want to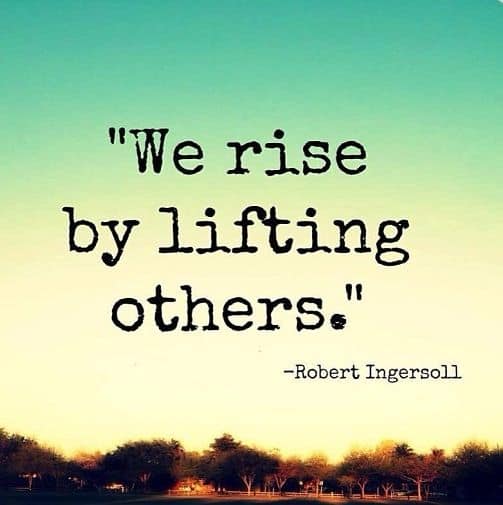 volunteer at a food bank, start a national charity, help out in a seniors living facility and the list goes on. You get my point. This world needs more of us who have the means to help out and lend a hand. For me, I love everything HR and careers, and the role technology plays.
It has also helped me in my career, which has been unconventional to say the least. I have had the fortunate opportunity to work with some pretty cool people and organizations, and I truly believe that my volunteer work has played a major role in enabling me to do this. It has taught me some amazing skills that I likely would never have acquired otherwise — event planning, public speaking, leadership, creativity, team work and the list goes on.
So not only can giving back and helping others actually help you in your career, more importantly, it adds huge value to others. The interesting thing is that you never truly realize how much of an impact you are making in someone's life and/or career when you help them. Something that may seem so small to you may be huge to someone else. I don't think you can even measure it, and in fact, I would even argue that it's priceless.