I have blogged before about the connection between office design and employee engagement and workplace productivity. I shed light on some of the most unique and eye-opening workplaces around the world such as Airbnb, Facebook, eBay, Yelp, Google, Microsoft, SAP, Skype and Hootsuite. While many of these amazing spaces cost more than 99% of for-profit companies' annual revenue, I tried to articulate that spending more is not required. The point of this post is to describe, in my opinion, what makes a great workspace.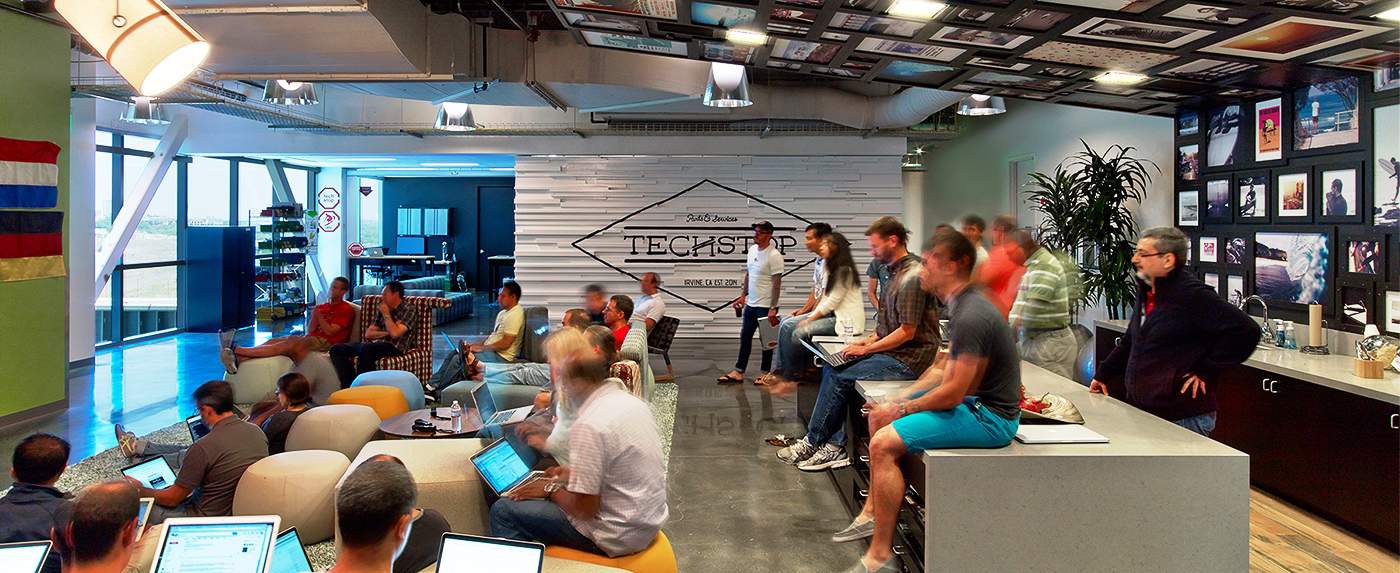 Your Employee Demographic
This is absolutely paramount when you're figuring out how to design and set up your workspace. What do your employees like? Remember, employees spend more time at work than at home so think of the workplace as an extension of their home. Now if you're like the majority of organizations today you employ multiple generations. The solution — offer something for everyone.
Organization Lifecycle
Are you a technology start-up or are you a multi-national corporation? In the example of a tech start-up, you are likely laser focused on building your product, go-to market strategy, sales and brand awareness. You move at a light-speed pace, your employees' likely flourish in this environment, and your space needs to support it. On the contrary, if you're a multi-national bank your focus is on customer service, cost containment and market share. Your employees may reside in virtually every country around the world, and your teams reflect this diversity. You need to offer best-in-class web-based collaborative tools, and your physical offices need ample spaces to enable the gazillion meetings that you will likely participate in. A miniscule reduction in the number of square feet per employee will translate to millions of $ in savings, ultimately positively contributing to your bottom line.
The Brand
Employees who feel better about themselves are stronger contributors. The space should reflect the organizational brand, just like it does online. Paint colours, floor textures and colours, furniture, lighting, art and amenities. I am not for one second advocating that you drill a massive hole in your ceiling and install a 25 foot slide like Google. What I am saying is the workspace design decisions need to reflect your brand, and who you are and what you are portraying externally.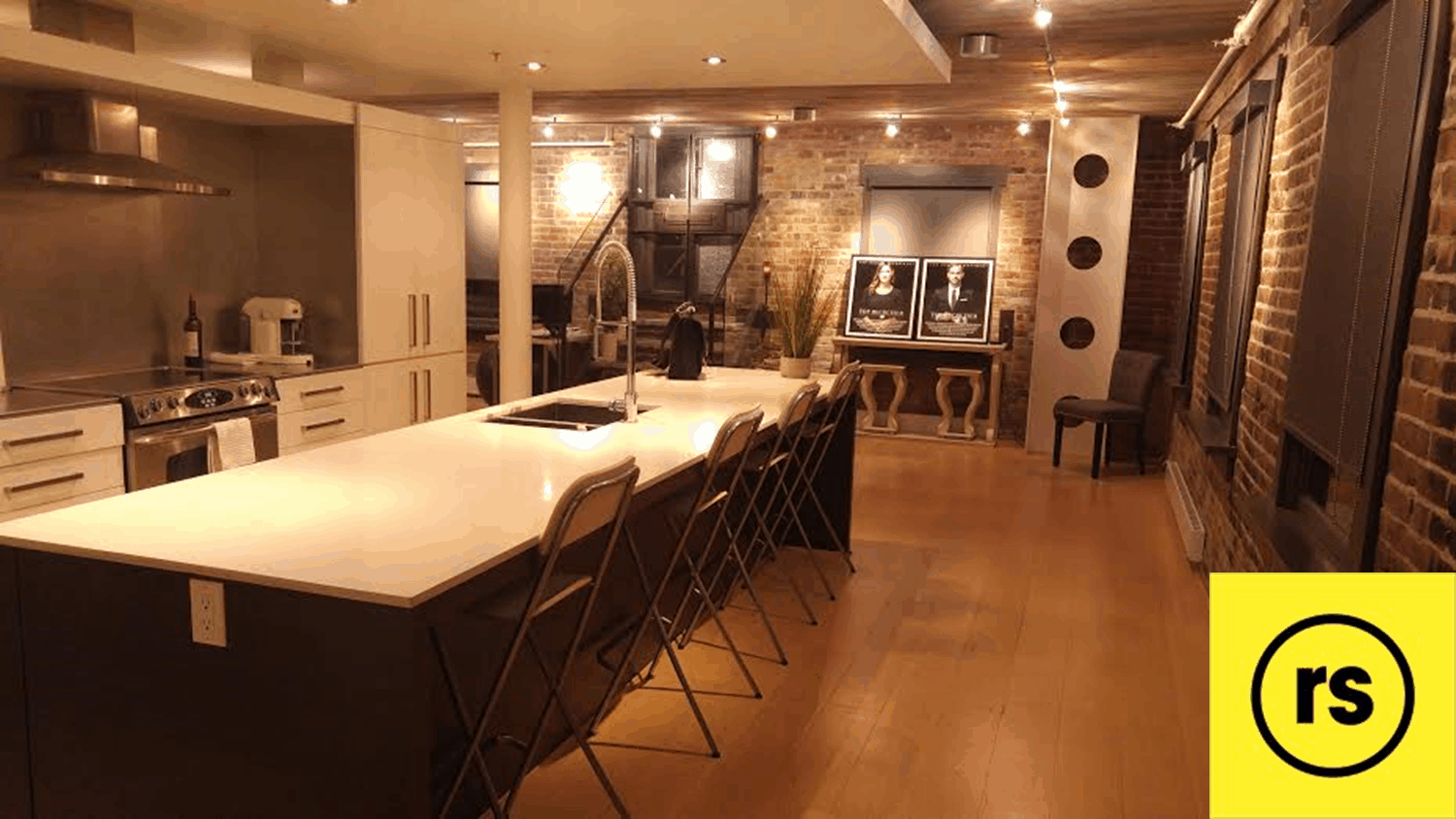 Function
We all know that the trick to maximize our real estate investments is by enabling it to serve multiple functions. Case in point – Security Compass occupies the entire floor of an historic building in downtown Toronto. It's literally one big room with a series of meeting rooms along one side. Desks can easily be re-positioned and relocated to accommodate more than just an office space. We host events, meet-ups, all-employee meetings and training workshops. Our main space can be easily transformed to accommodate whatever we need, when we need and how we need.
Talent Attraction
With the prominence of the web and mobile it's getting more and more difficult to differentiate your employer brand. Leverage your unique and on-brand workspace
and use it as a recruiting tool. Bring your candidates into your space and show them around, sit down in your common areas, invite them into your kitchen and serve them a coffee from your fancy shmancy coffee machine, or invite them to a video call with a couple of colleagues from other countries around the world. Whatever it is, invite candidates to experience what it will be like to work for your organization. How they react to the space will provide you with more information regarding whether or not they will "fit" with your culture.
Costs
While having the opportunity to work in an absolutely amazing space like Airbnb would be fantastic, it is not mandatory. It's no secret that Airbnb spends an arm and a leg designing their workspaces. There are so many cost-effective ways to design spaces without having to declare bankruptcy. Imagine what a fresh coat of paint with a new colour will do, and it doesn't cost that much money. Why not create an employee event around painting the office instead of hiring a painter to do it for you? Capture it on video, snap photos and have some fun. Whatever it is remember that spending large sums of money is NOT required, and will NOT automatically create the desired results you're looking for. There is nothing wrong with "design on a budget", and to be honest, in this day and age of doing more with less, and scaling, it's a perfectly good way to approach it. However, keep in mind that you still need to spend some money, so if you are going to spend more make sure you are doing it for the right reasons.
I know 99% of us are not interior designers. The good news is you don't have to be. I am the most colour-blind person I know yet I have successfully implemented what I talked about in this post. Just like when you're meeting someone new, ask yourself what kind of first impression you want to create to someone through your space? The answer to this question is your roadmap to what you need to do.